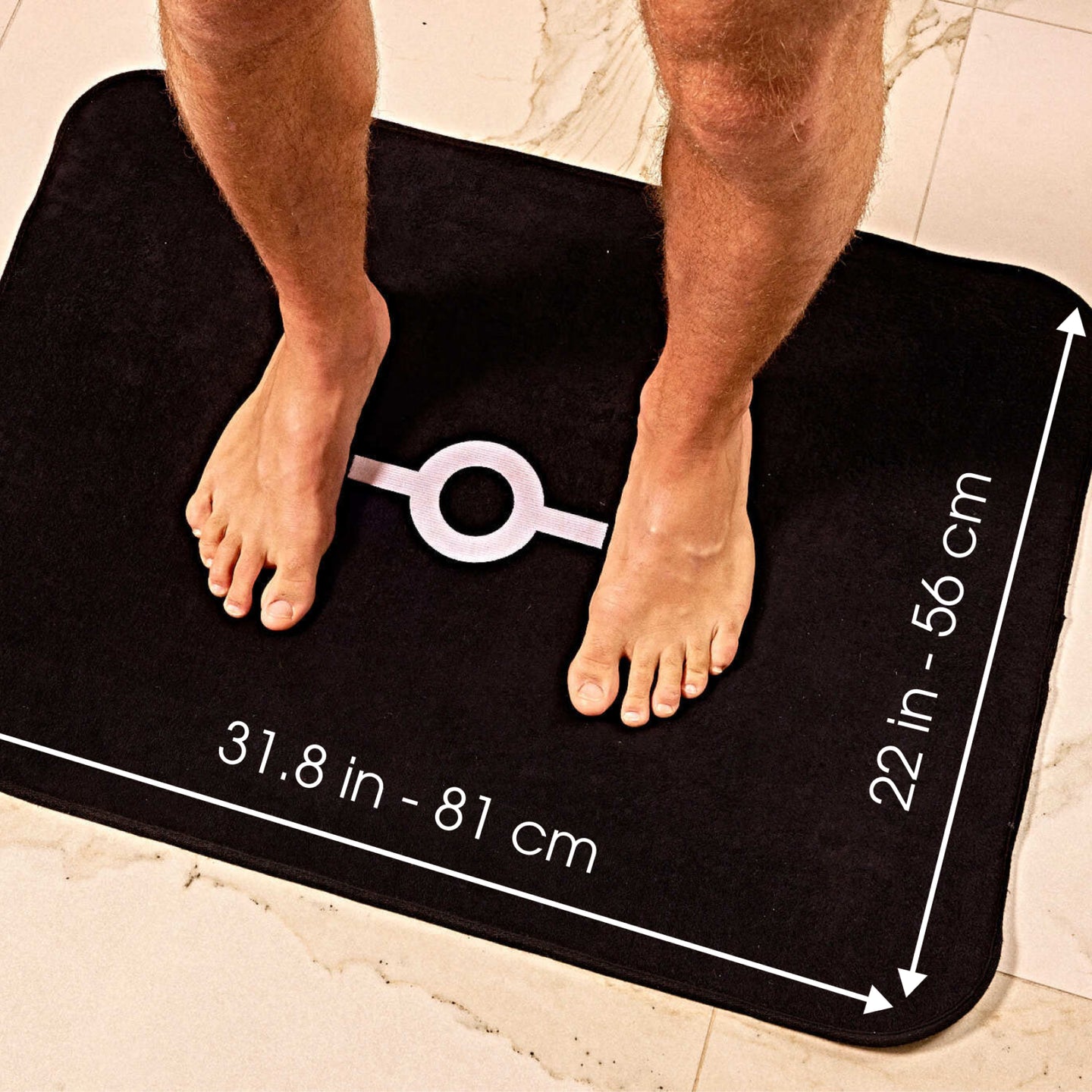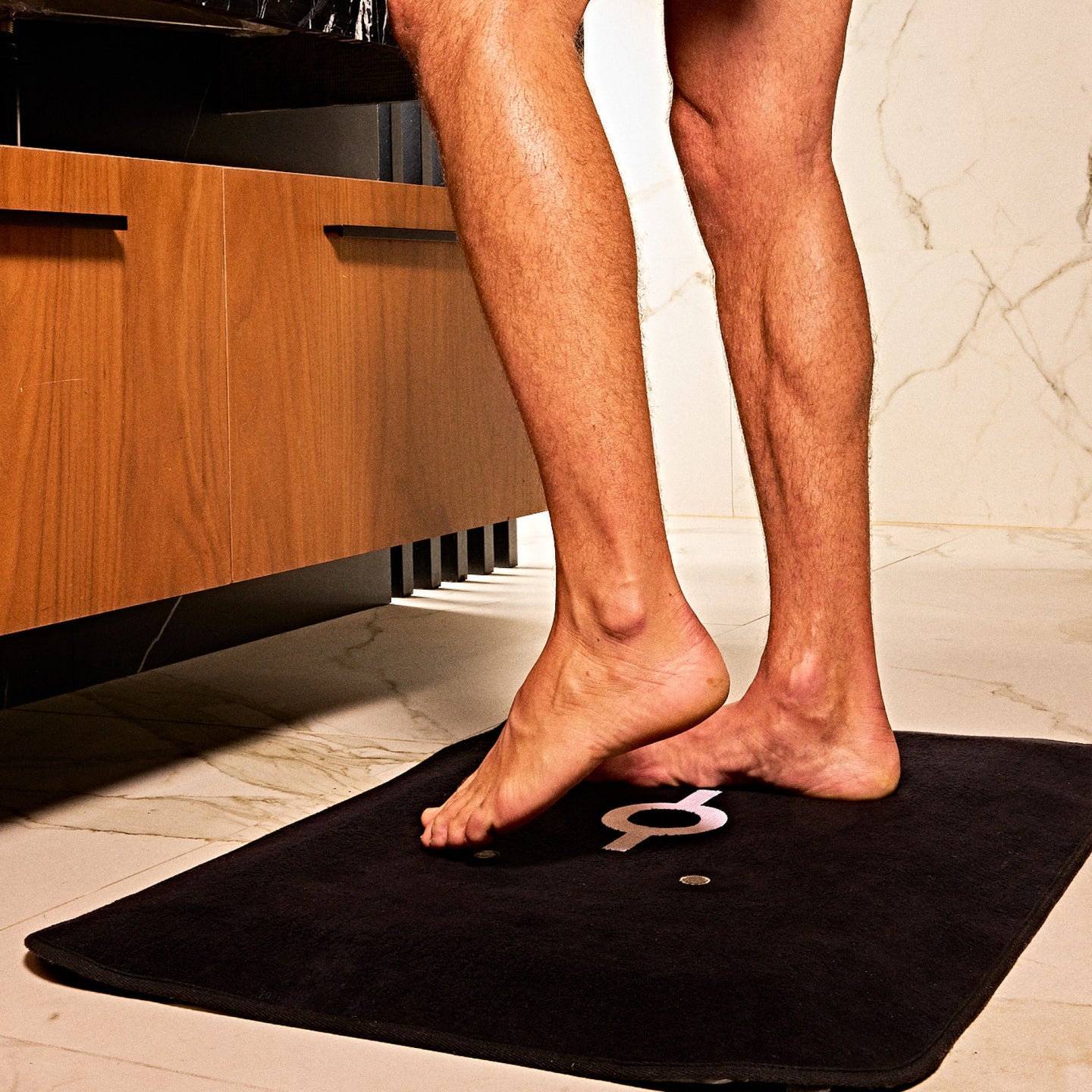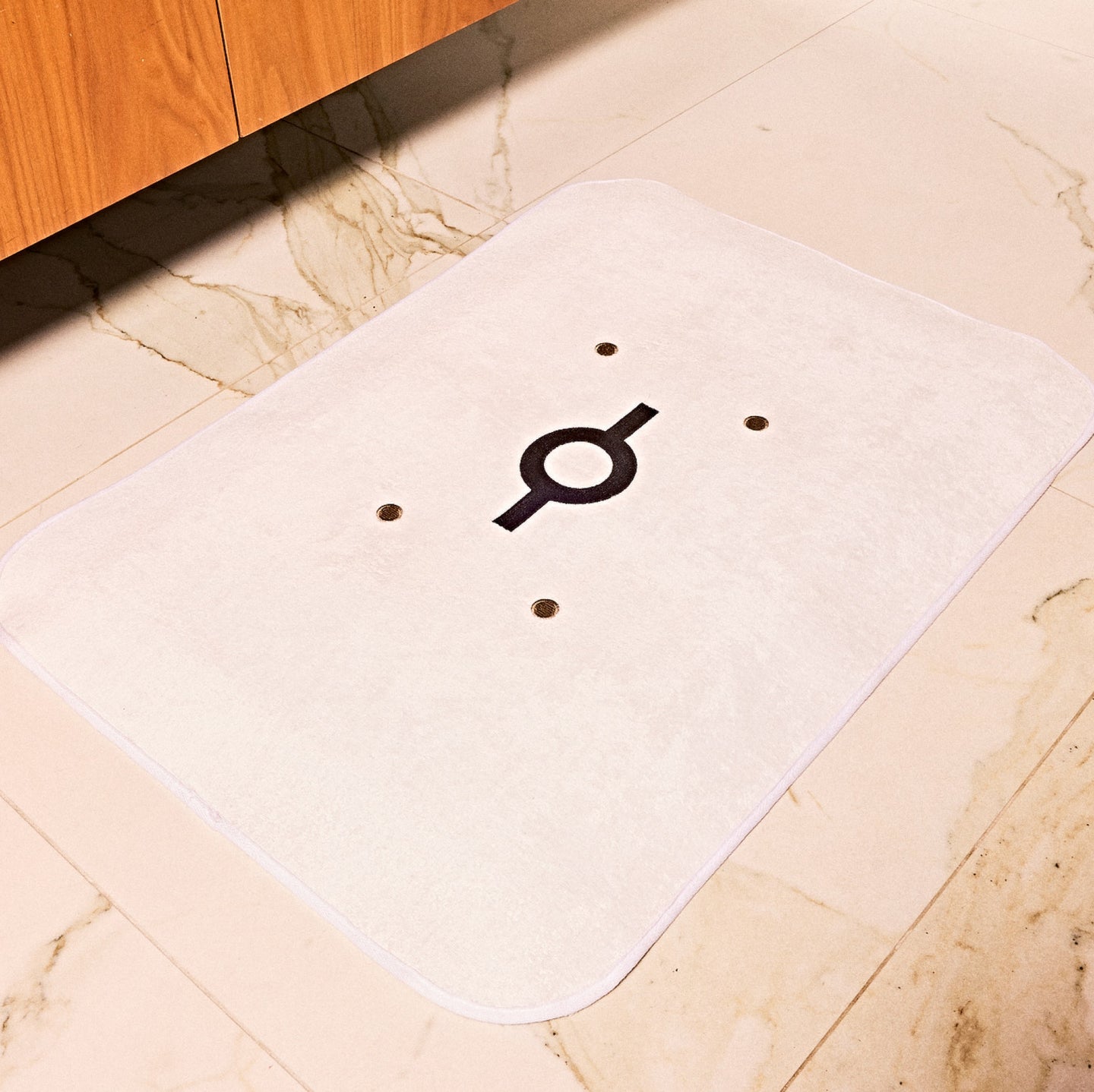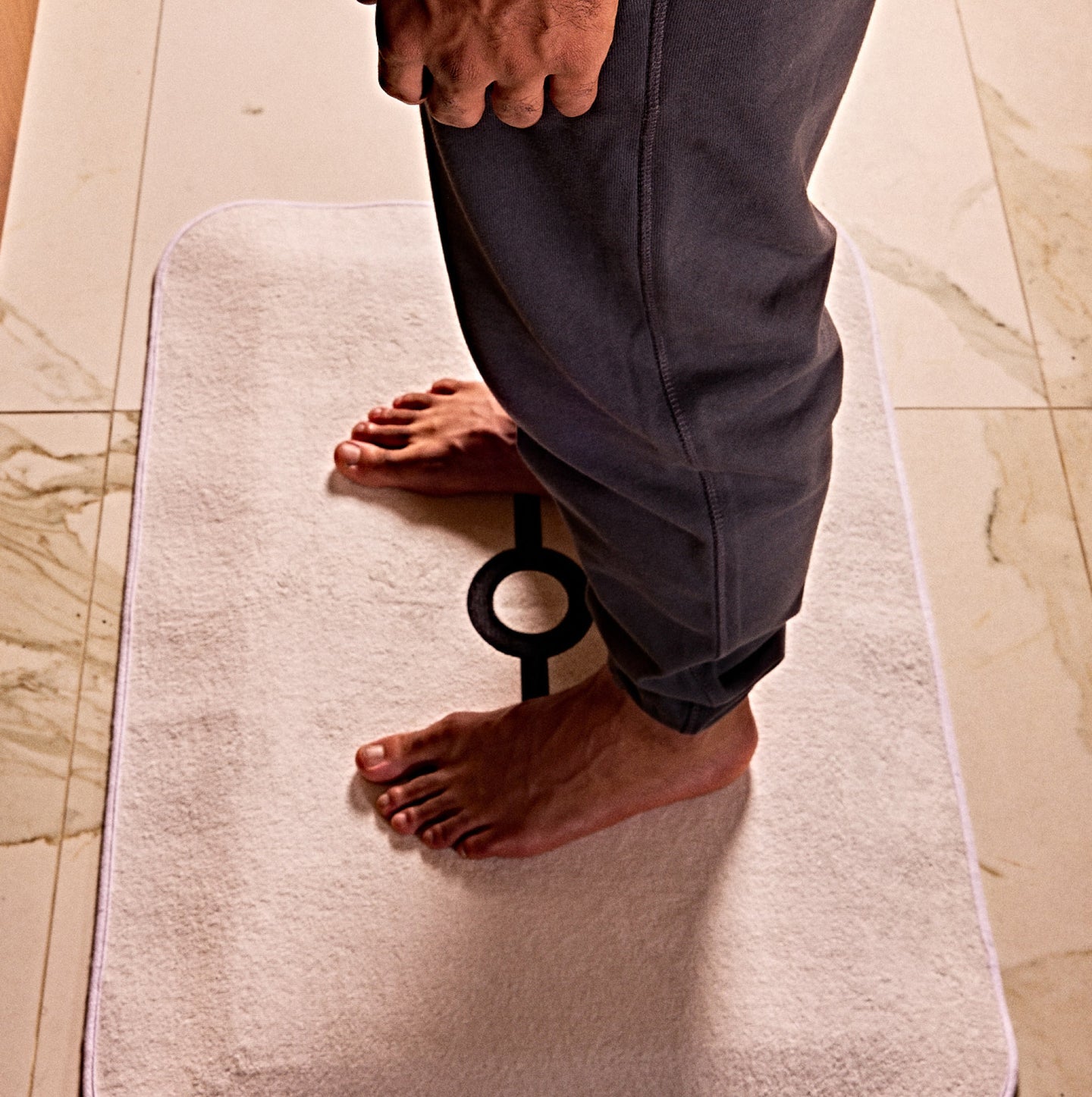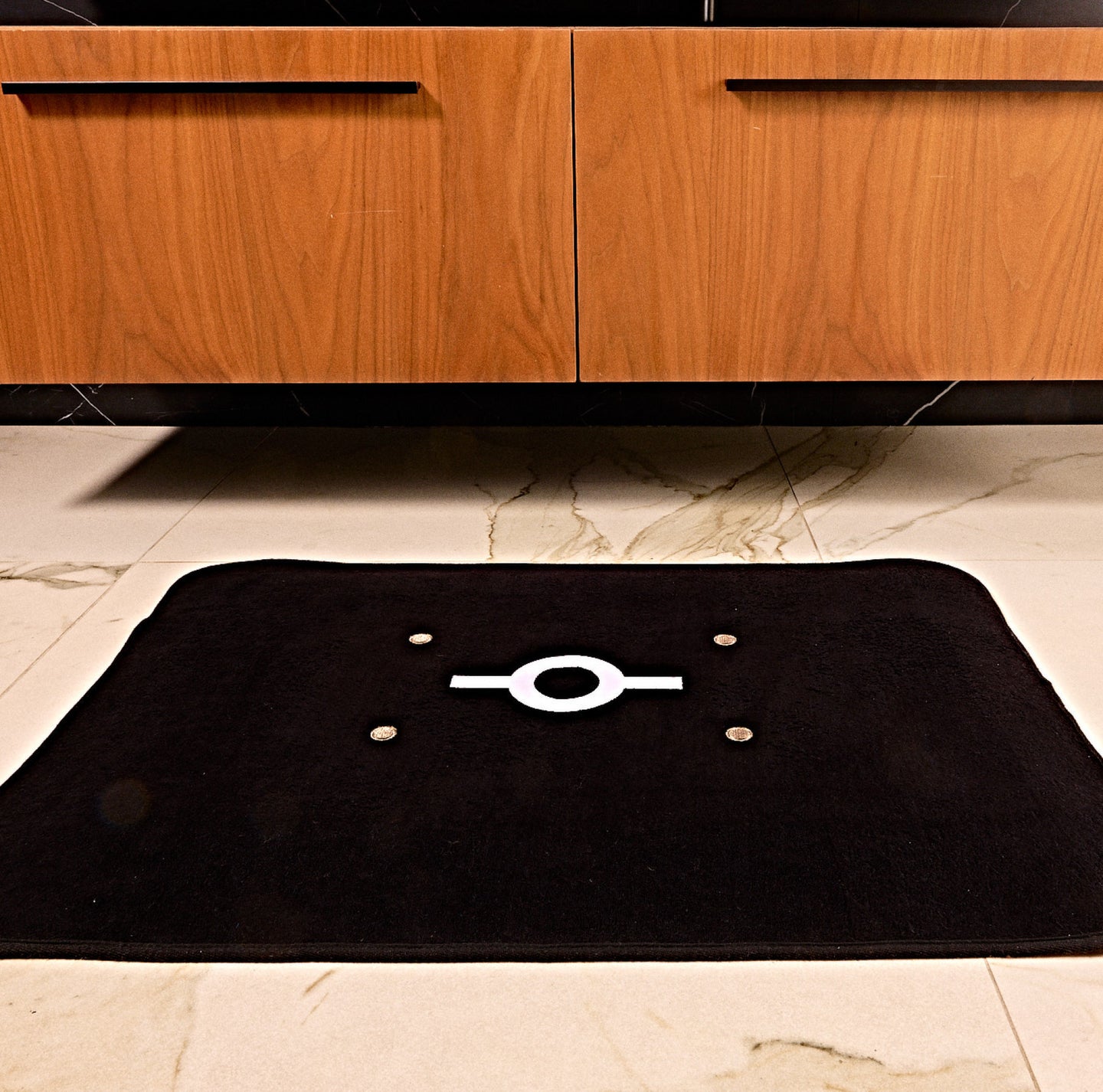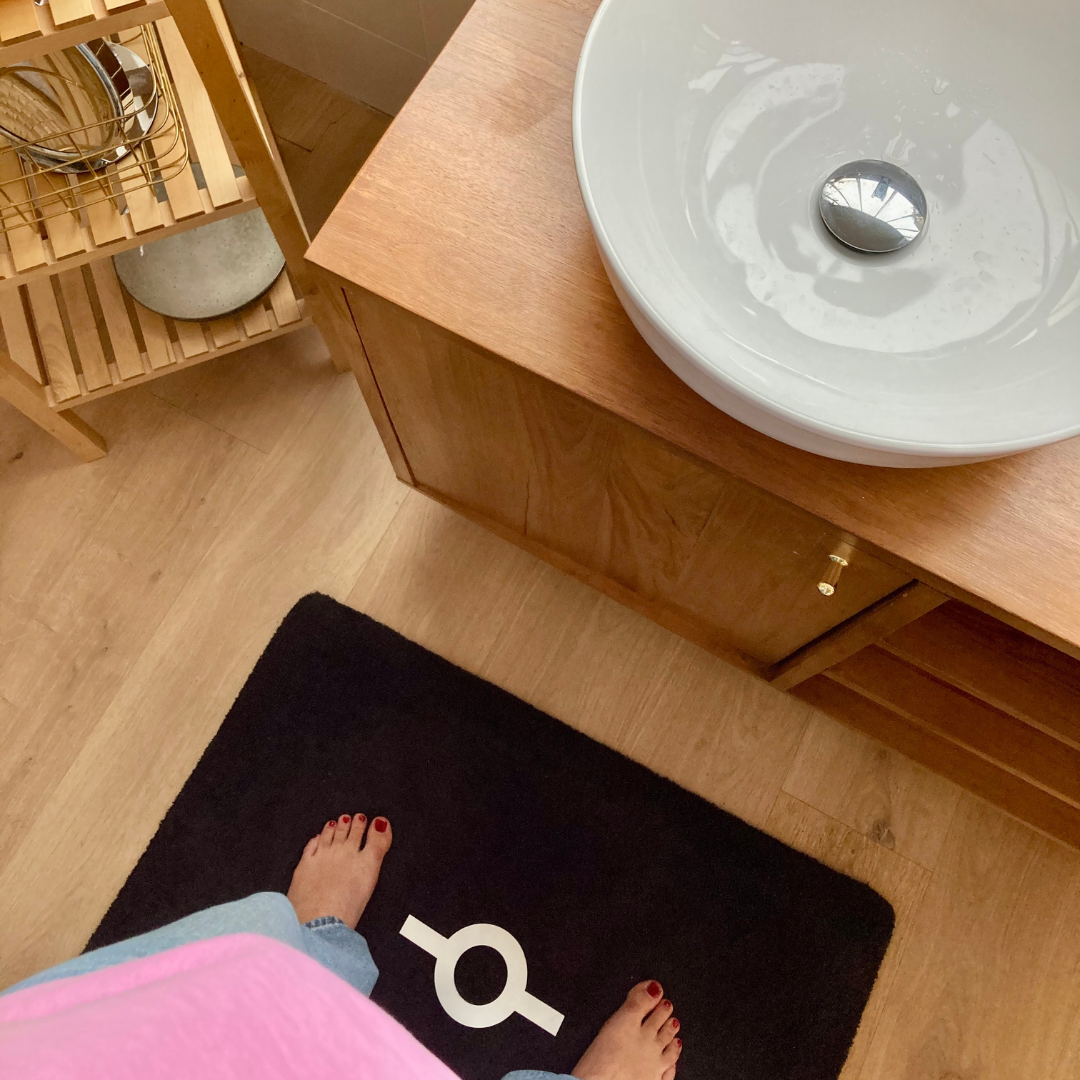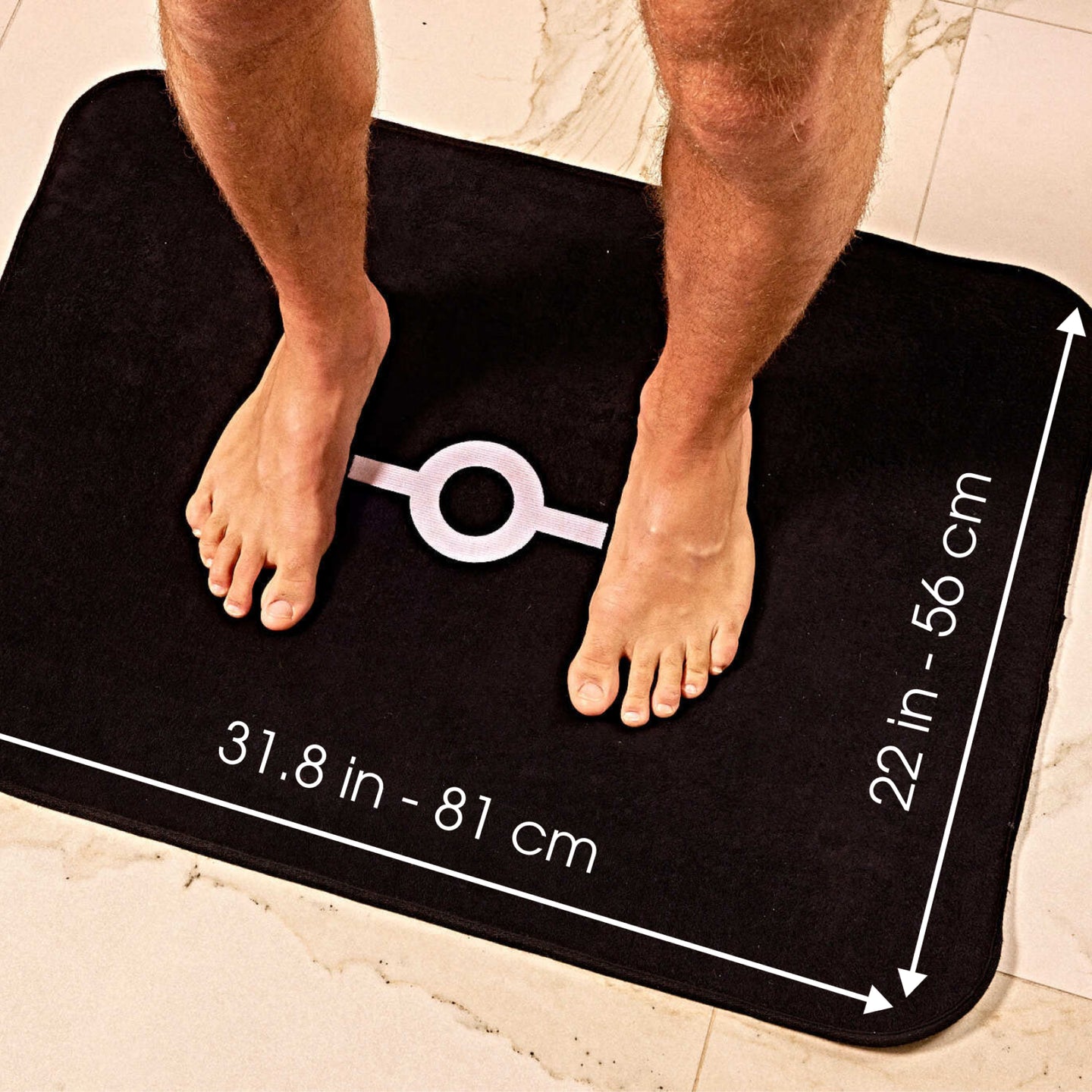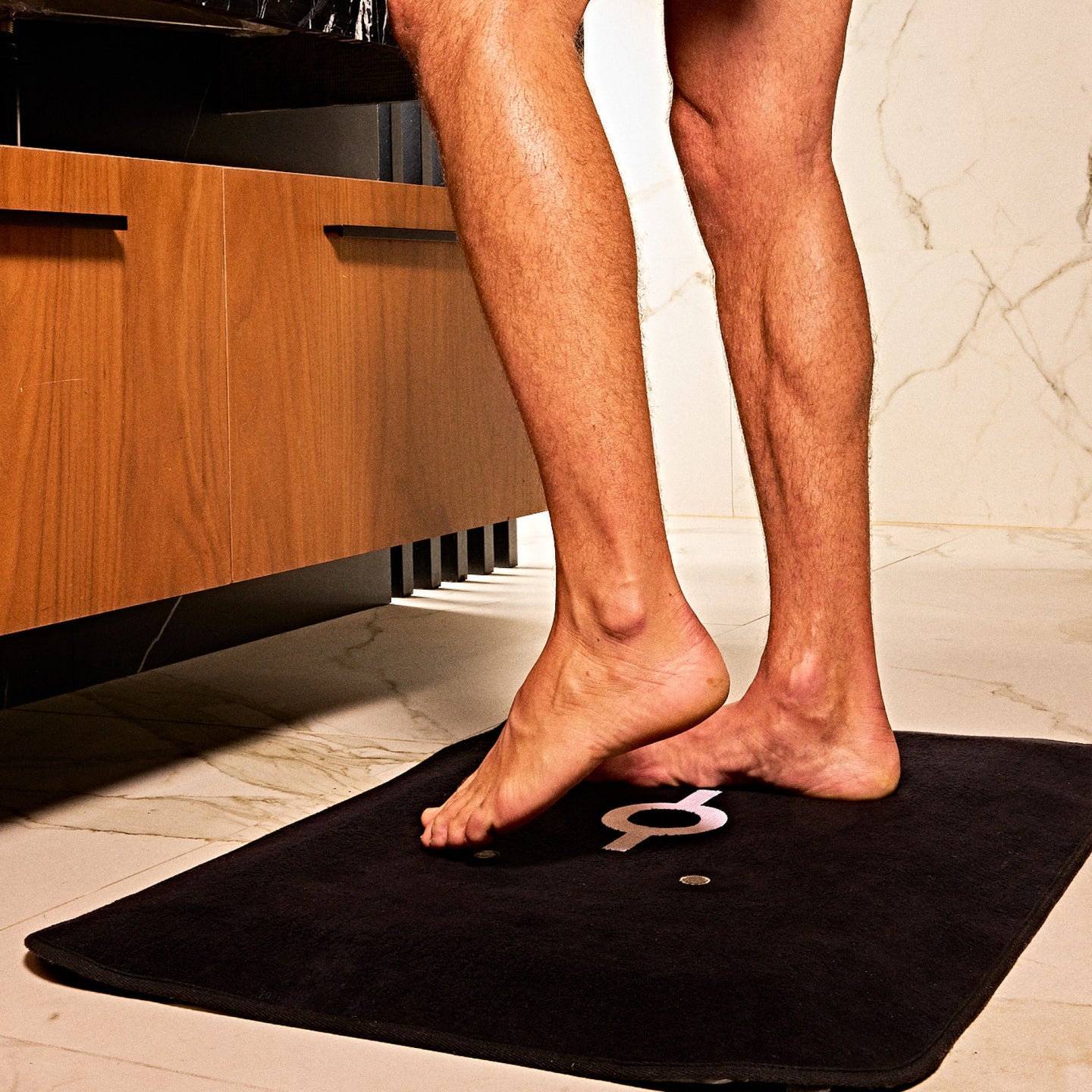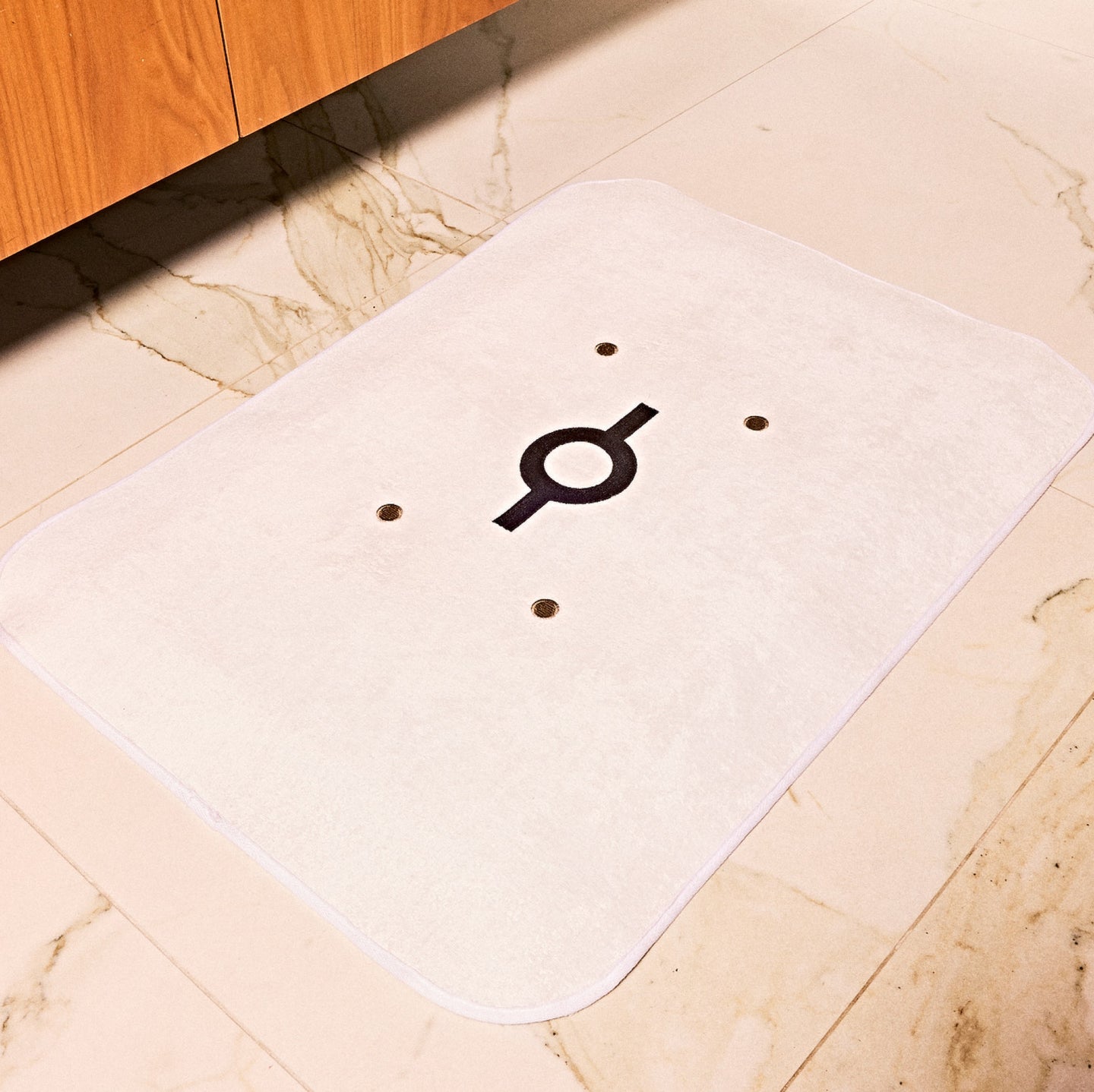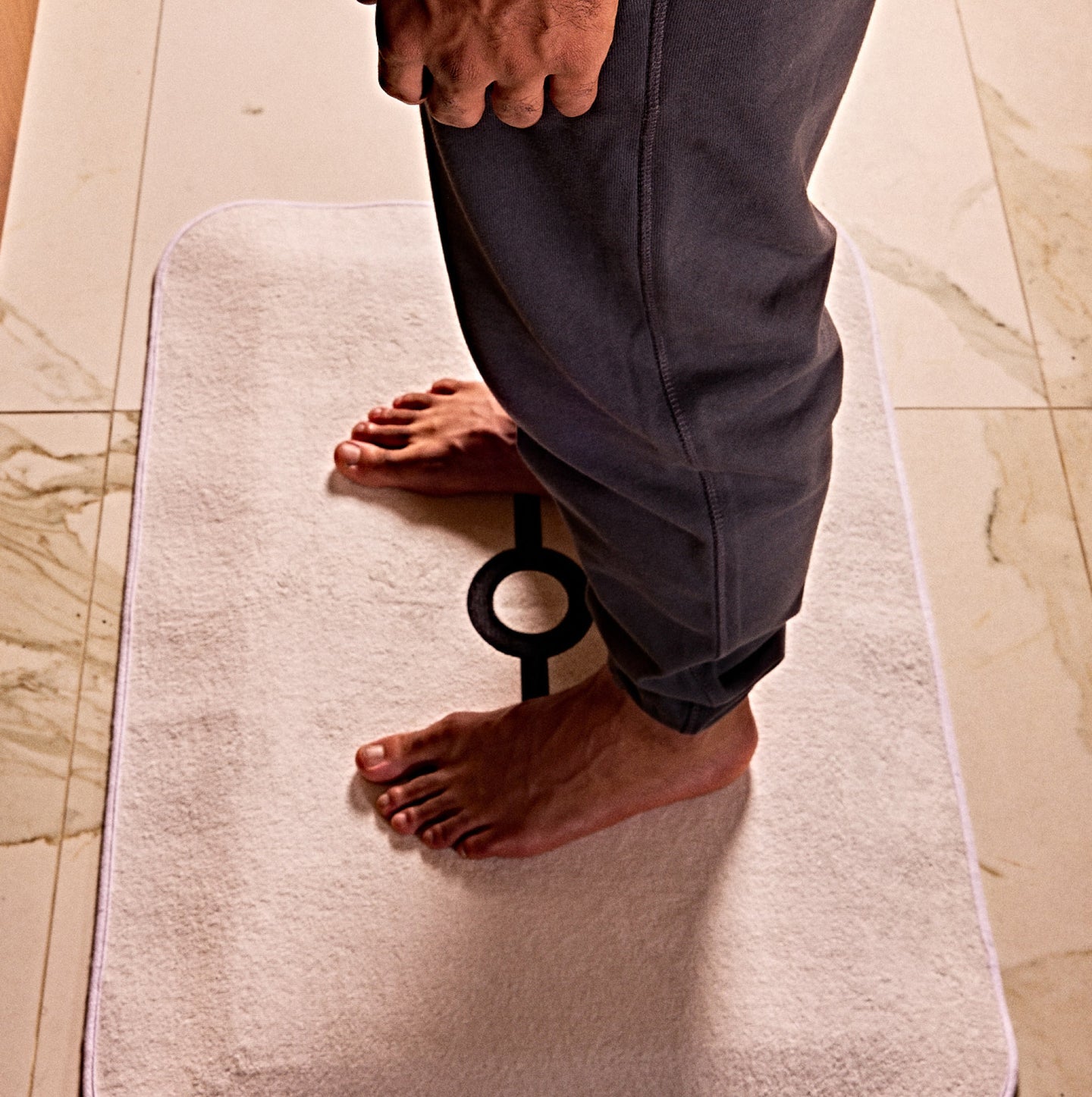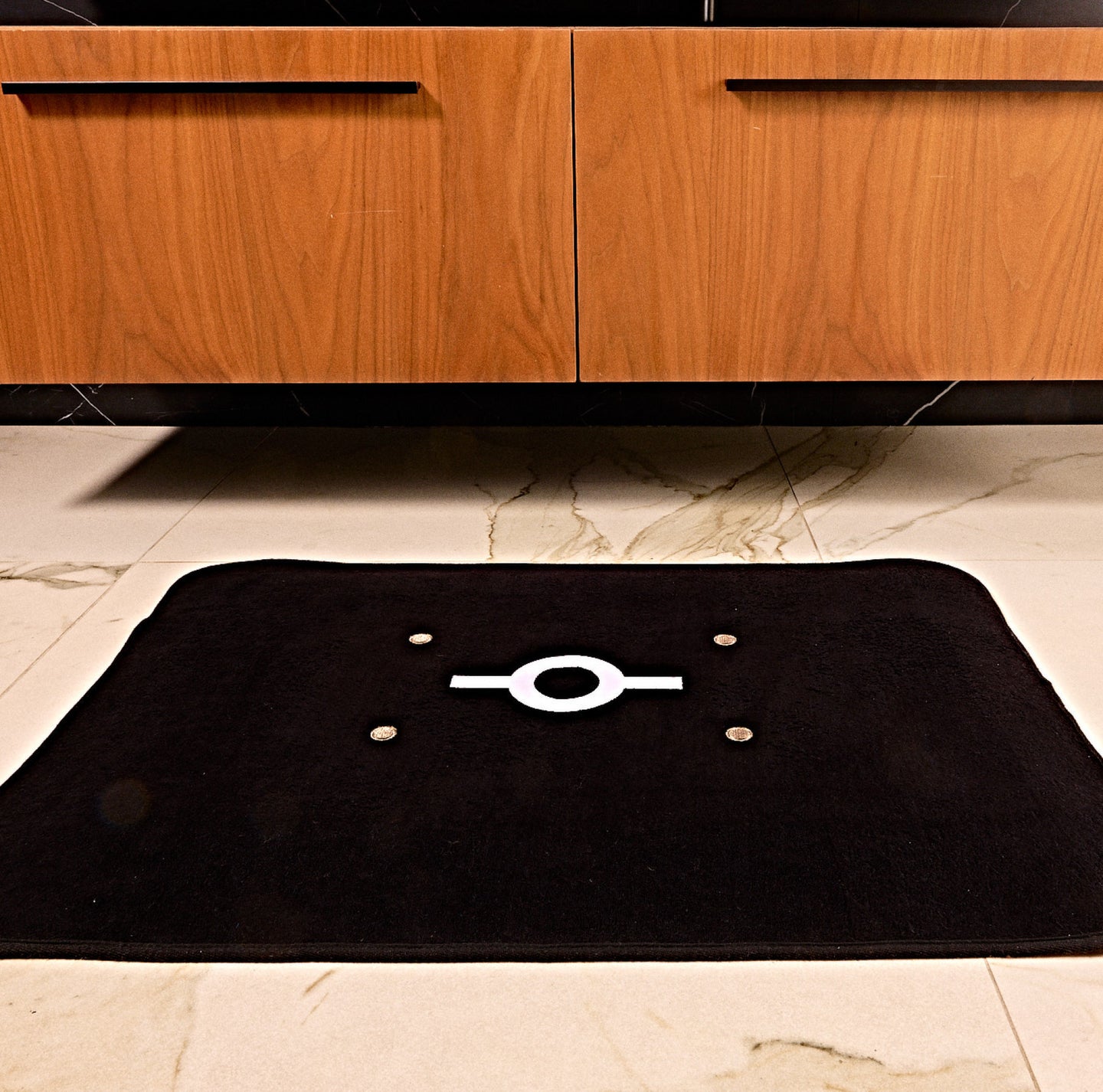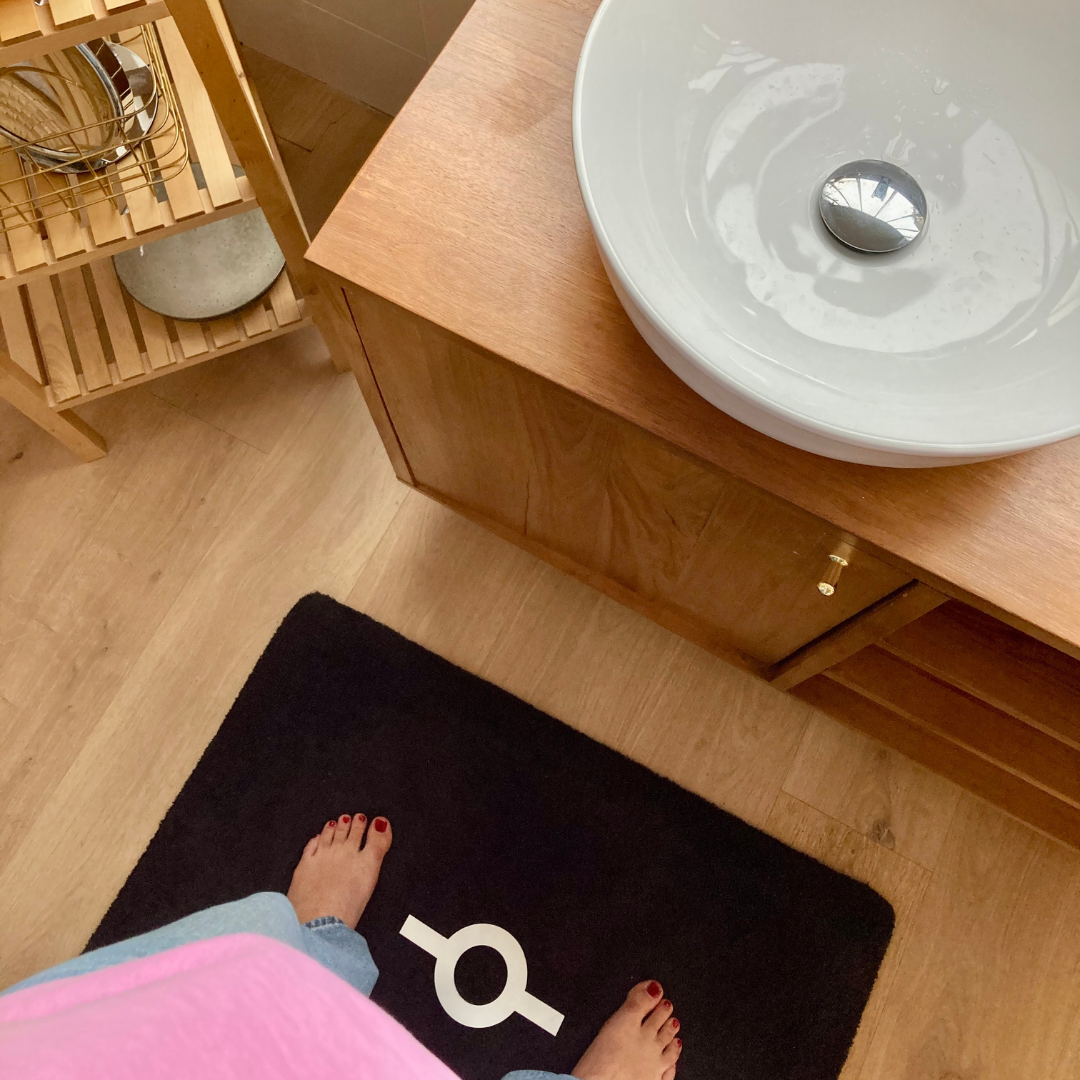 BBalance Matscale™
Regular price

Sale price

$449.00

Unit price

per
Meet the first smart bath mat that seamlessly measures your weight, body composition, posture and balance to help you reach your health goals, with one easy step.
BBalance includes:
the cotton mat + the tech unit
31.8in x 22in x 1in (81cm x 56cm x 2.5cm)
15.6lbs (7.1kg)
Limited Units. 
Free Shipping in the USA and in Canada

For this first limited edition, we offer free shipping in the USA and Canada.

Find more details in our FAQ.
Guarantees and returns

2-year guarantee.

14 days to change your mind.

For further details please see our Terms of Sale.
What's in the box?

Included Items:
• BBalance Cotton Mat: 31.8in x 22in (81cm x 56cm)
• BBalance Tech Unit: 26.2in x 16.4in (66.6cm x 41.6cm)
• Foam to protect the Tech Unit
• Power Cable
• QR code for the BBalance App & the User Guide
What is the weight capacity?

BBalance is for everyone from 22 lb/5 kg to 440 lb/200 kg.
BBalance App Experience

The BBalance App is planned to be available in the Apple App Store and Google Play Store when the product is available for shipment. The BBalance App can be downloaded for free and will include all features.

You will benefit from the BBalance Coaching App Experience for free. Simple, short exercises to work on strengthening balance, muscles, ligaments, tendons, and joints, and help better your posture.
How BBalance works
Step on and record every day

Exercise if you feel like it!
Smart Deeptech into Sleek Design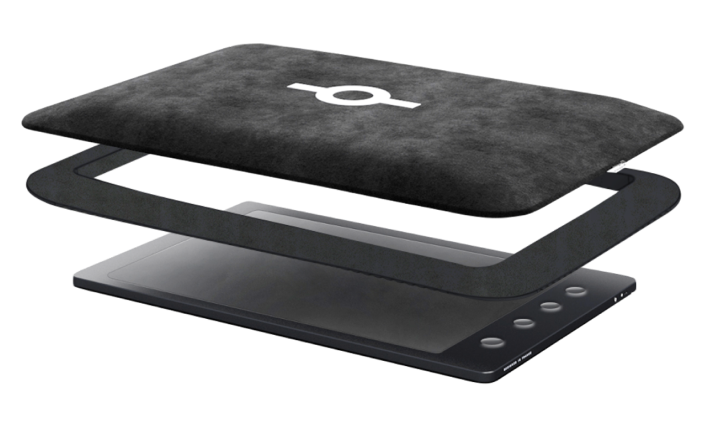 Wifi & Bluetooth Low Energy

Patented Technology 2800 sensors

Rechargeable battery up to 6 months

Weighing range: 22 to 440 lbs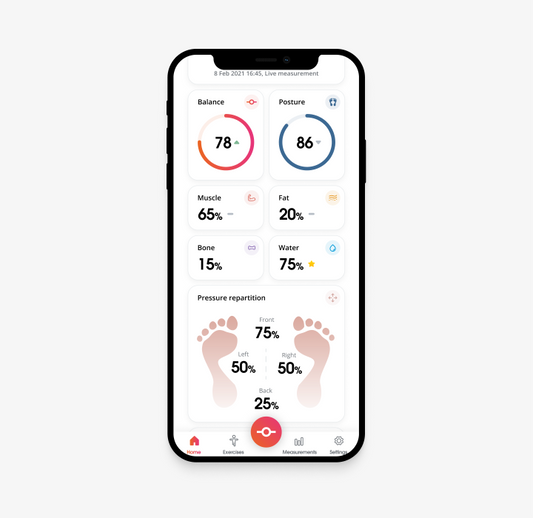 Health indexes
Weight 
Weight remains one of the main indicators of a change in health condition. It is now possible to automatically weigh yourself every day without actively thinking about it.
Body composition
Measure the elements that our bodies are made up of: Muscle mass, Fat mass, Bones mass & Water percentage.
Balance
Our body constantly corrects our imbalances to keep us stable and grounded. BBalance allows you to perform a dynamic analysis of your balance at home.
Posture 
Balance and posture are closely linked. Measuring posture is a static analysis. Through analyzing the distribution of mass within the body, you can obtain your posture score.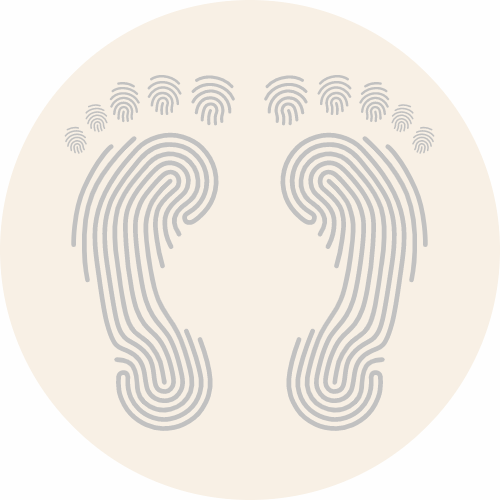 Footprint ID
Seamless Weight
Footprint recognition allows you to step on the mat and automatically be recognized without doing anything. Your weight is calculated and sent to your personal health profile. 
Data Privacy
The Footprint ID ensures total data confidentiality by attributing each measurement to the corresponding user profile. 
100+ Users
The technology can recognize over 100 unique footprints.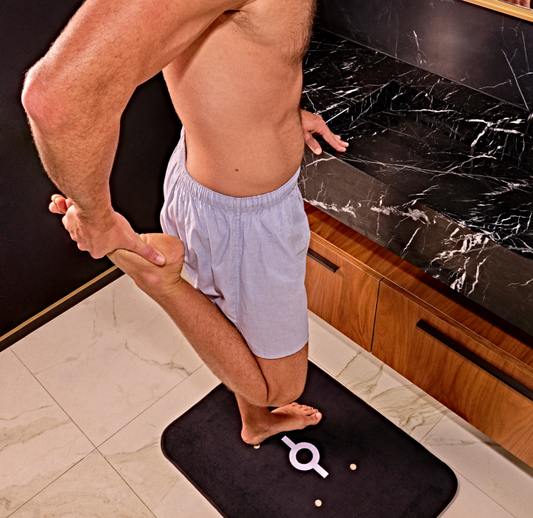 Coaching experience
Balance & Posture 
Improve your balance and posture in just a few minutes a day. 
Body & Mind
Work on your joints, improve your flexibility, and increase core strength to prevent injuries. 
Musculoskeletal Health
Regular exercise has many health benefits for people with musculoskeletal conditions such as easing joint pain and stiffness, buildingmuscle strength, improving or maintainingbone density, and lowering stress levels.
User modes & Tracking
Weekly Recap
Get a weekly recap to see if you are getting closer or further away from your health and fitness goals.
Long-term trends
See daily, weekly, and monthly calendar views of your key body metrics.
Friendly vs Data Mode
Choose how you visualize your data: see each metric every day or just the direction you're trending in.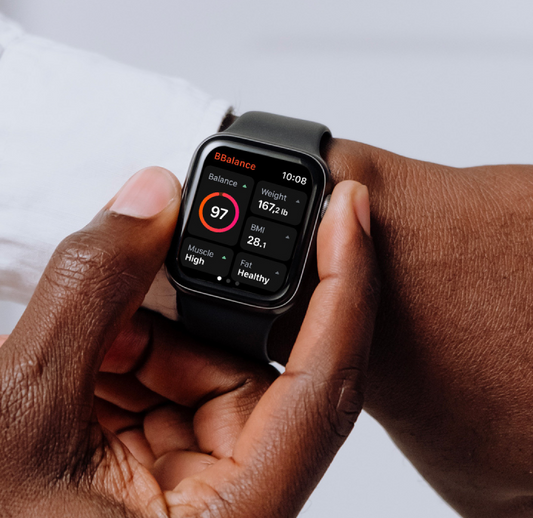 Compatibility
iOS & Android
The BBalance application will be available from both the Apple Store and Google Play when BBalance is launched.
iPhone & Apple Watch 
Access your data directly from your Apple Watch to get your stats on the go.
Apple Health & Google Fit
Automatically sync your health data from your favorite apps: Apple Health, Google Fit 
Languages
The application will only be available in English when the product is first released. 
Three Health Devices in One
Smart Scale

Balance & Stability Reader

Posture Evaluator
Setting up your BBalance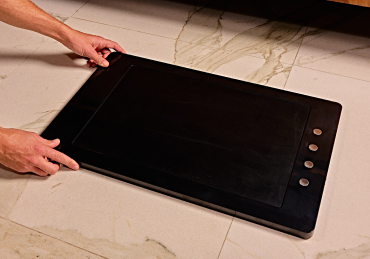 Place your Tech unit
on a flat, level floor, preferably in front of your bathroom sink.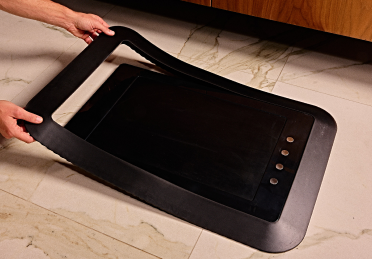 Lay down the rubber foam
around the tech unit to protect the hardware and create the shape of your BBalance.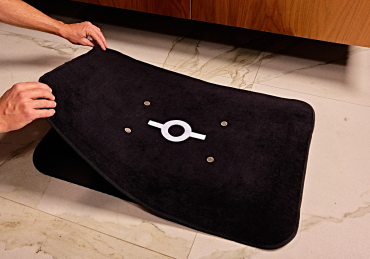 Lay the cotton mat
over the tech unit and attach the straps.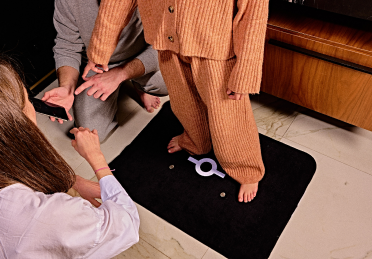 Pair your BBalance
and get started! First, configure your footprints.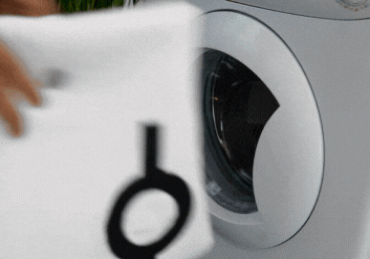 Time for a wash!
The mat cover is made of cotton and can be machine-washed at 40°C. The tech device is water-resistant, so you can wipe it down to clean it.