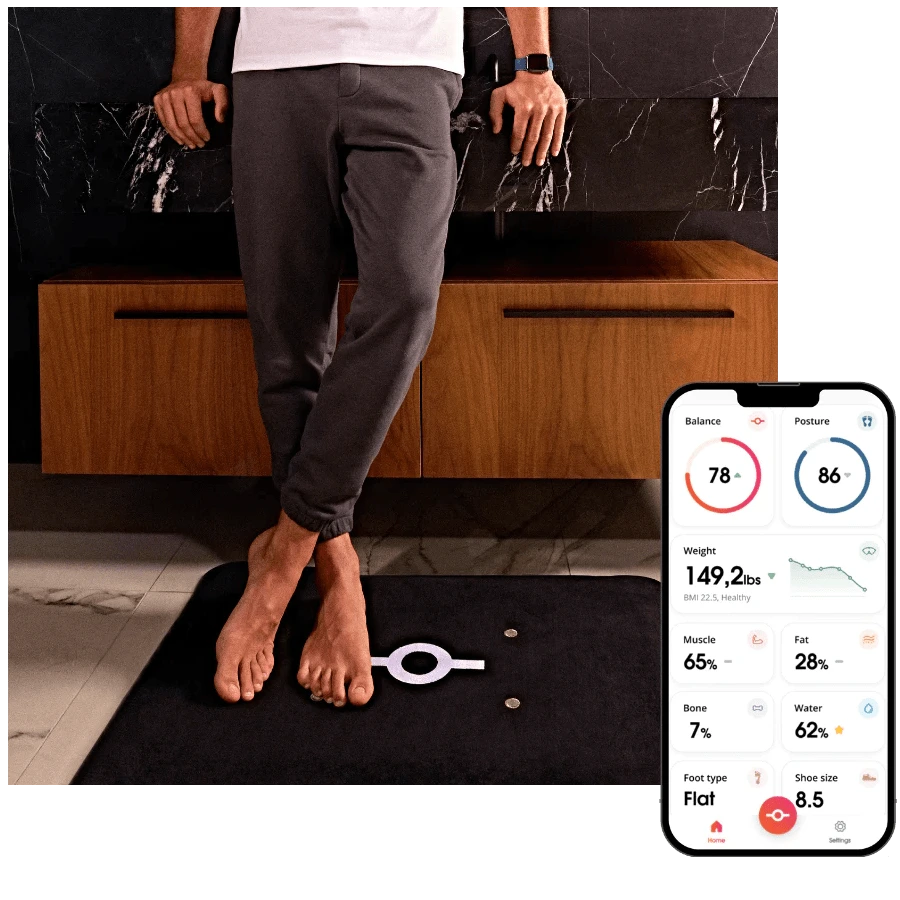 Reach your
2023 health goals

with BBalance

Let's change the way you monitor your daily health with the world's first smart bath mat:
• Monitor your daily weight, body composition, balance and posture
• Record your health data with Footprint ID technology
• Follow personalized coaching exercises

Pre-order now
Pre-order now
Forget about weighing yourself, BBalance does it for you.
More than just a smart scale.
Three Health Devices in One
Previously only available from medical grade devices, BBalance brings three pro fitness tools into your home.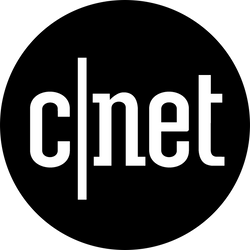 "Weight tracking is terrifying. This bathroom mat wants to fix that."

"This is an intuitive, natural way to take care of your health at home."
"Making the bathroom scales less scary and more convenient."

"A prototype bath mat with an integrated invisible scale."

"A chance right out of the shower to have an immediate summary of the state of the body."
Limited edition
The current pre-orders will be shipped in 2023.
Smart Deeptech into Sleek Design
Wifi & Bluetooth Low Energy

Weighing range: 5 - 220kg (11-440 lbs)

High-end comfy cotton fabric Water resistant

Pressure mapping patented technology - 2800 pressure sensors

Cloud storage GDPR Privacy by design

Up to 6 months autonomy Rechargeable battery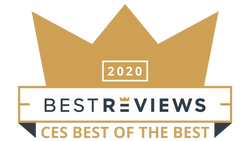 2020 CES BEST REVIEWS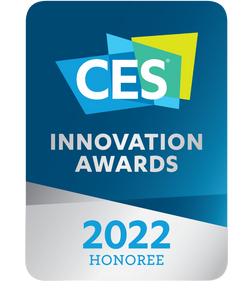 2022 CES INNOVATION AWARDS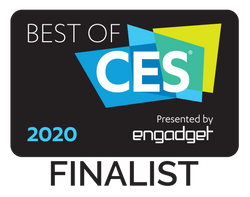 2020 CES BEST OF
Step Up Your Health Monitoring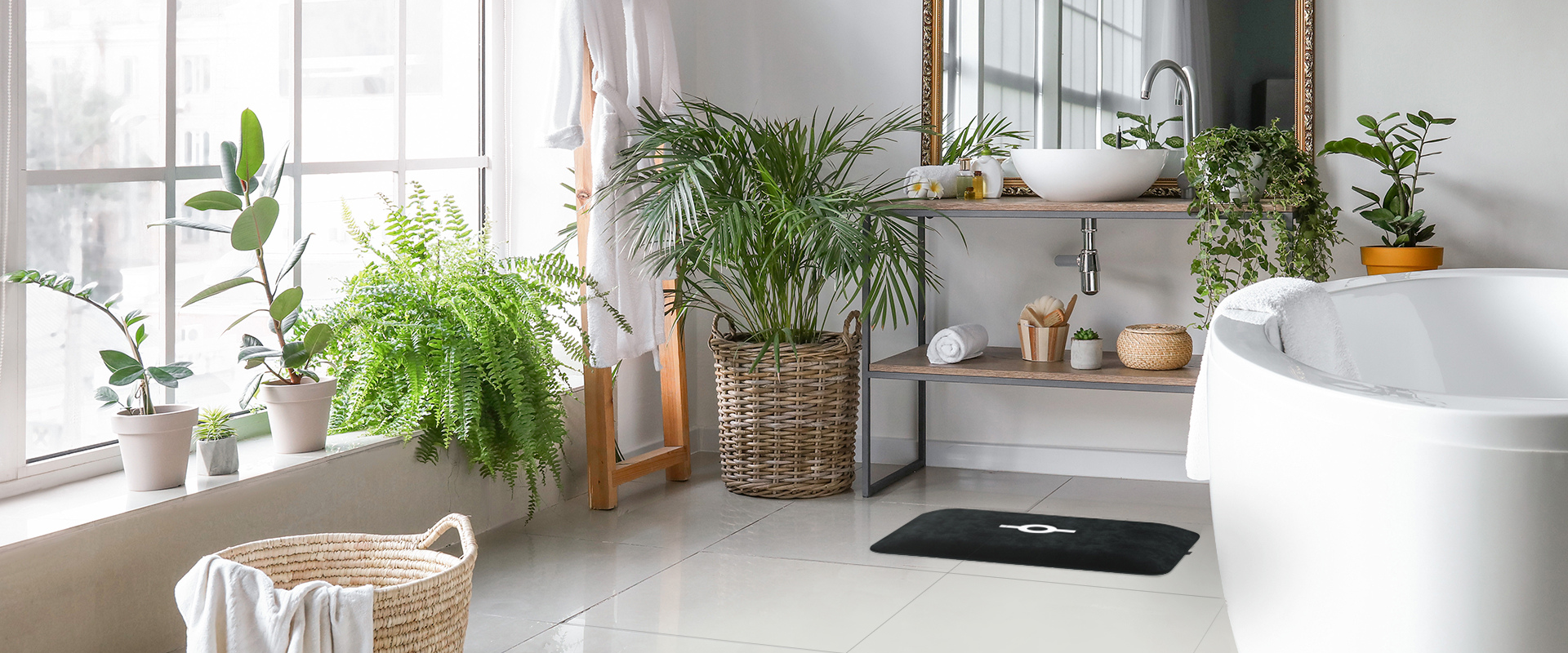 Integrate into Your

Daily Life
Place BBalance in your bathroom like you would any other bathmat, in front of your mirror or just out of the shower.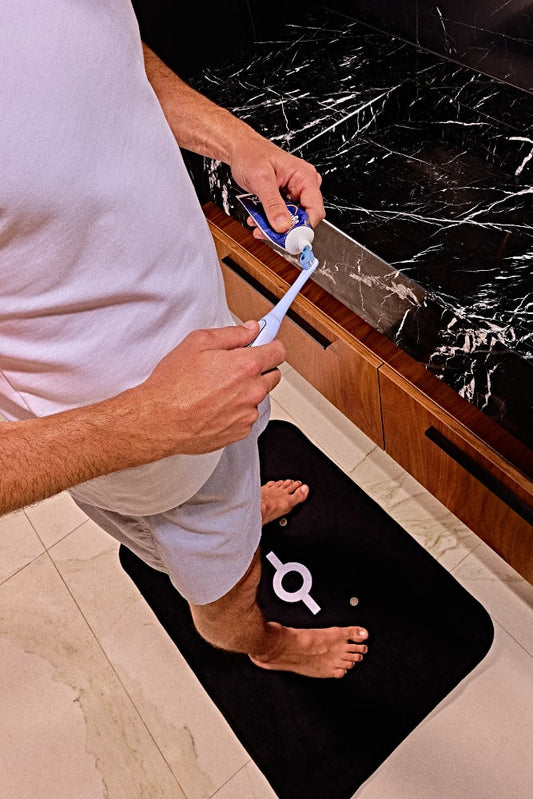 Blends into your Routine
Live your life, brush your teeth, dry your feet and BBalance automatically collects your data.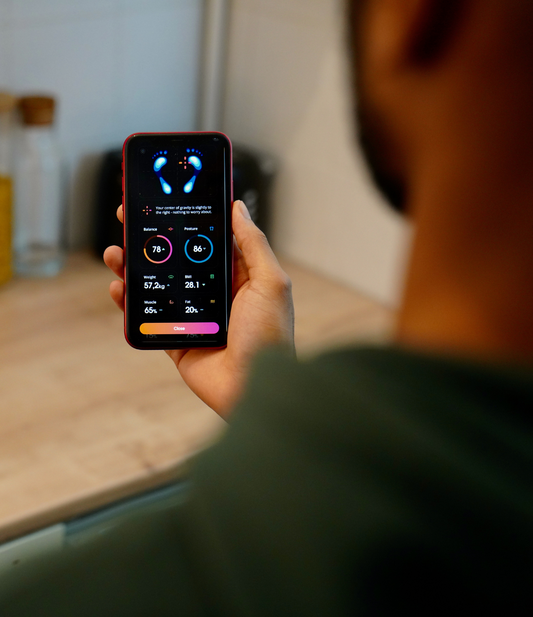 Record Every Day, Check Any Day
BBalance regularly scans your body, throughout your beauty and healthcare routines. You're then free to follow your trends and progress on-the-go.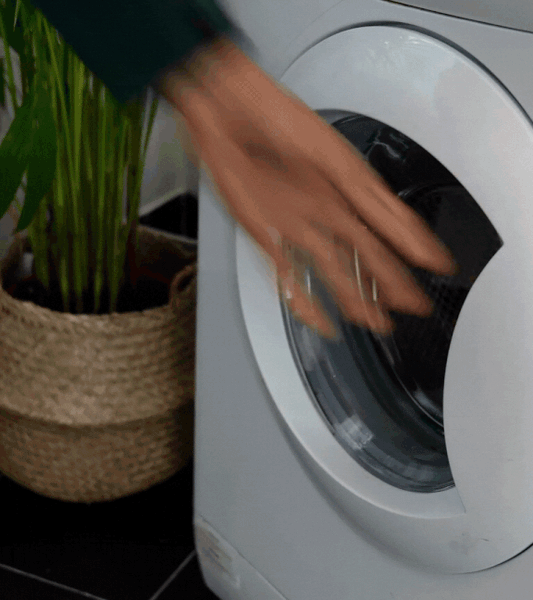 Washable 100% Cotton Mat
Step on a soft, anti-bacterial, and premium cotton mat that protects you from slipping and keeps your feet warm.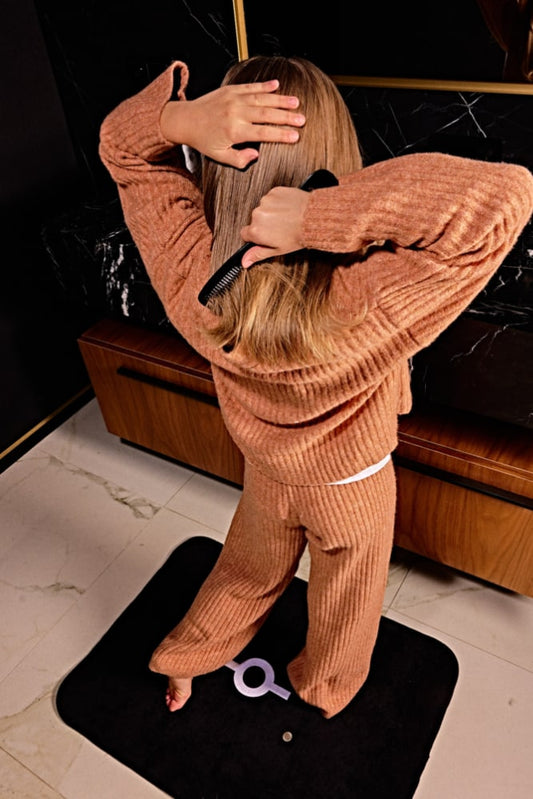 Track your Growing Kids
As a parent, track your child's growth, see if there is a significant change in their body composition, weight, posture and shoe size, and keep it in the history.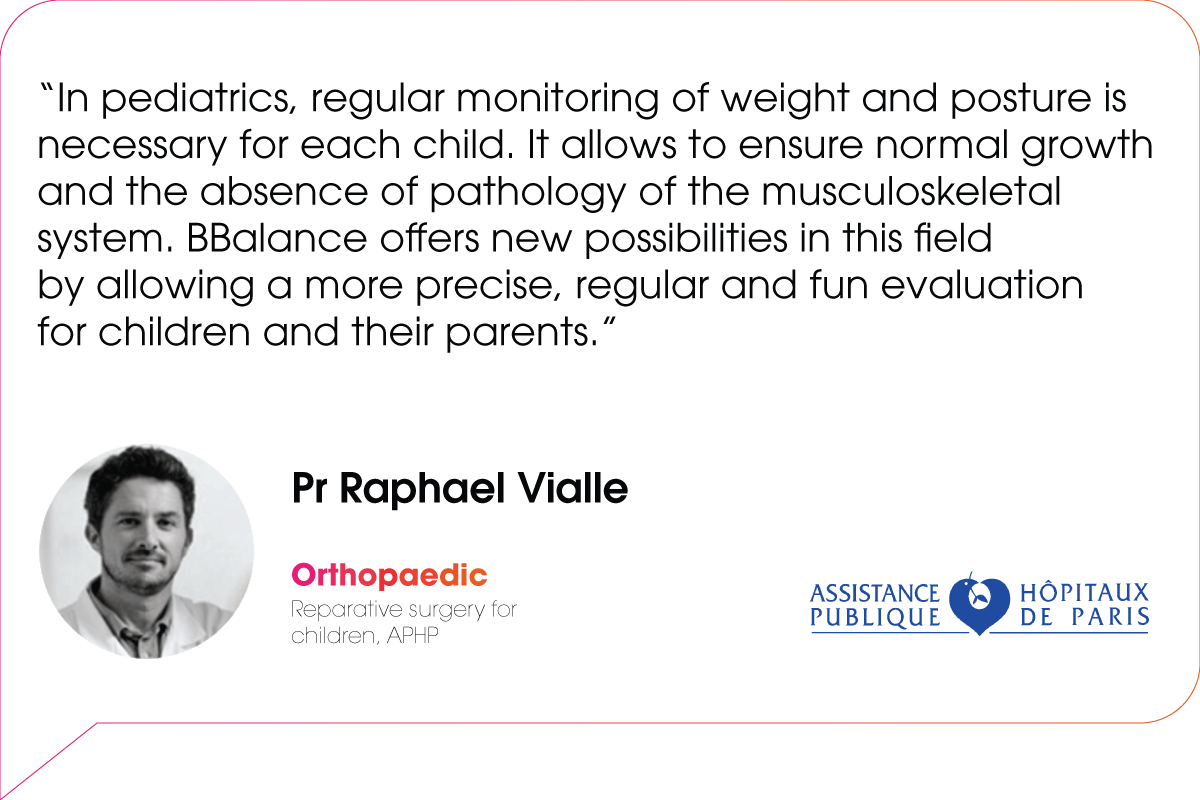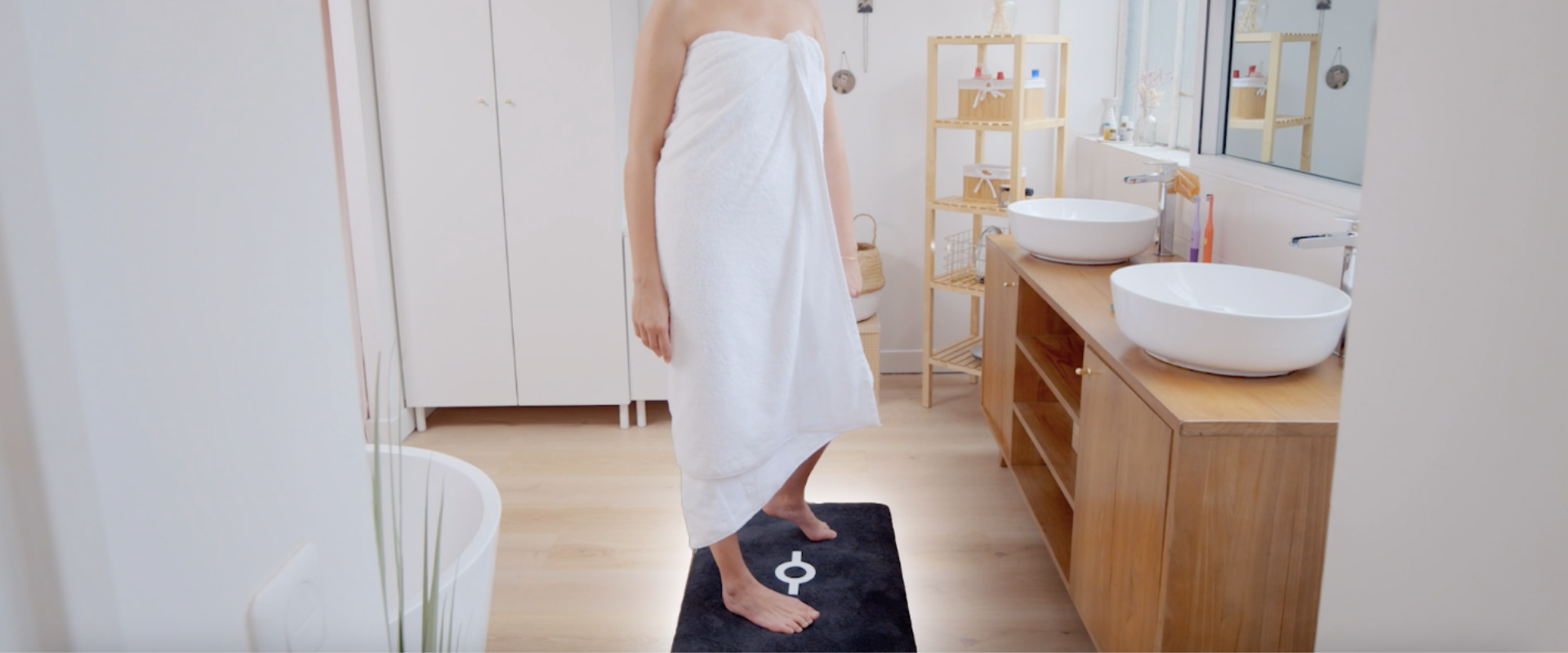 Three Health Devices in One
Previously only available from medical grade devices, BBalance brings three pro fitness tools into your home.
Understand your
Weight

and

Body Composition

BBalance uses a bio-impedance analysis system to assess your body composition and give you your muscle, fat, bone & water masses, in addition to measuring your weight, corrected by your position.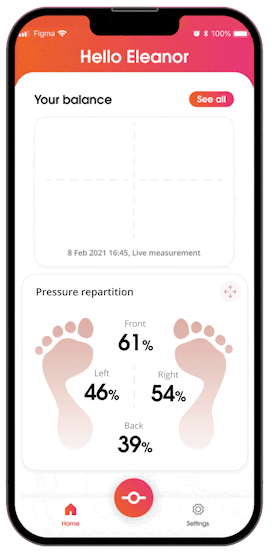 Measure your
Balance
Get a balance score based on your center of gravity. And perform small daily exercises to strengthen your muscles and joints and improve your score.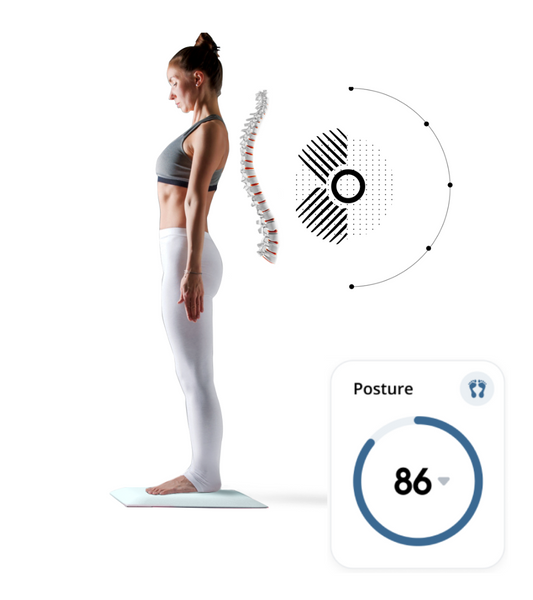 Analyze your
Posture
Get a posture score with patent-pending 4000 dot pressure mapping, and review suggested exercises to correct your posture and improve your score.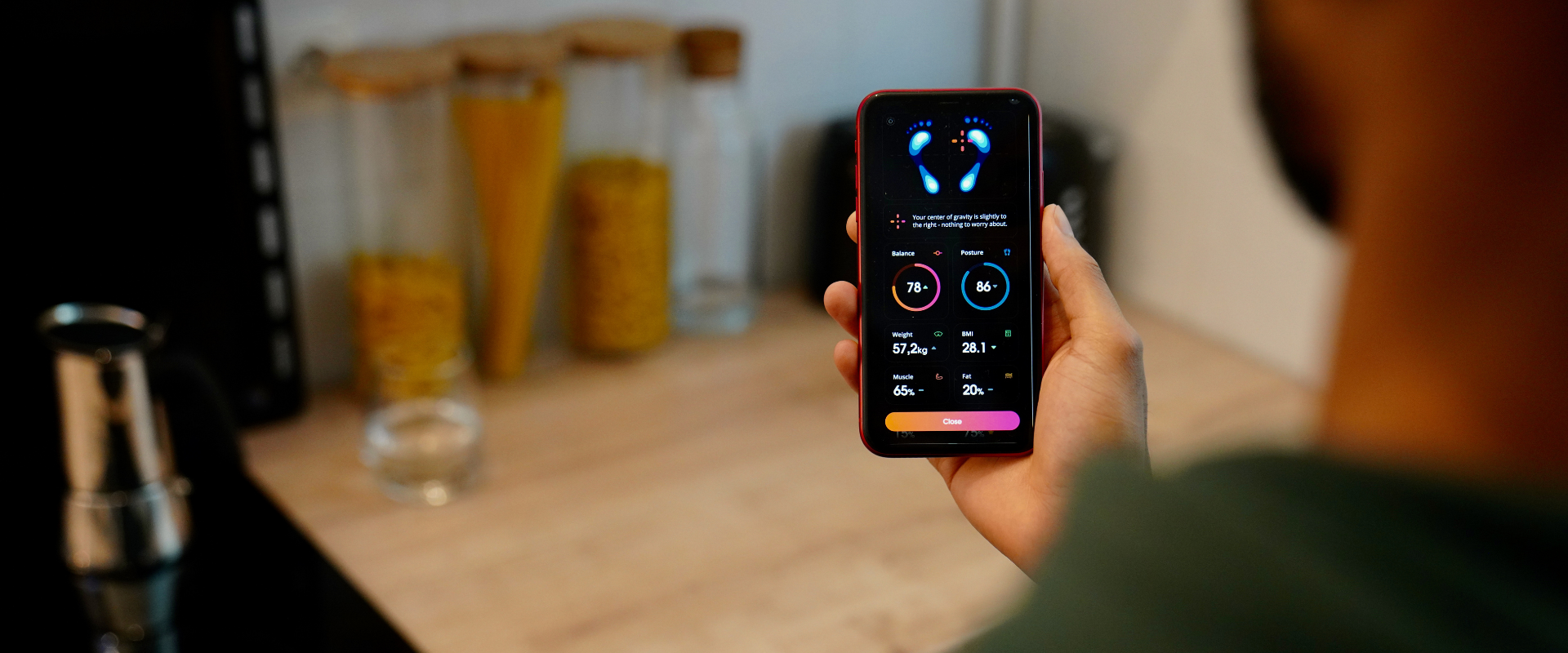 Get a

Personalized Experience
The BBalance App is your digital fitness data log, personal trainer, and live measurement utility in one.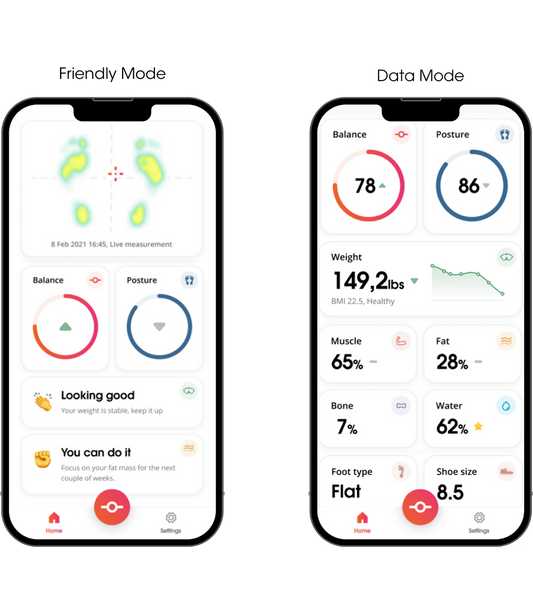 The BBalance App
Modes
Choose your mode. And change anytime when you change your mood.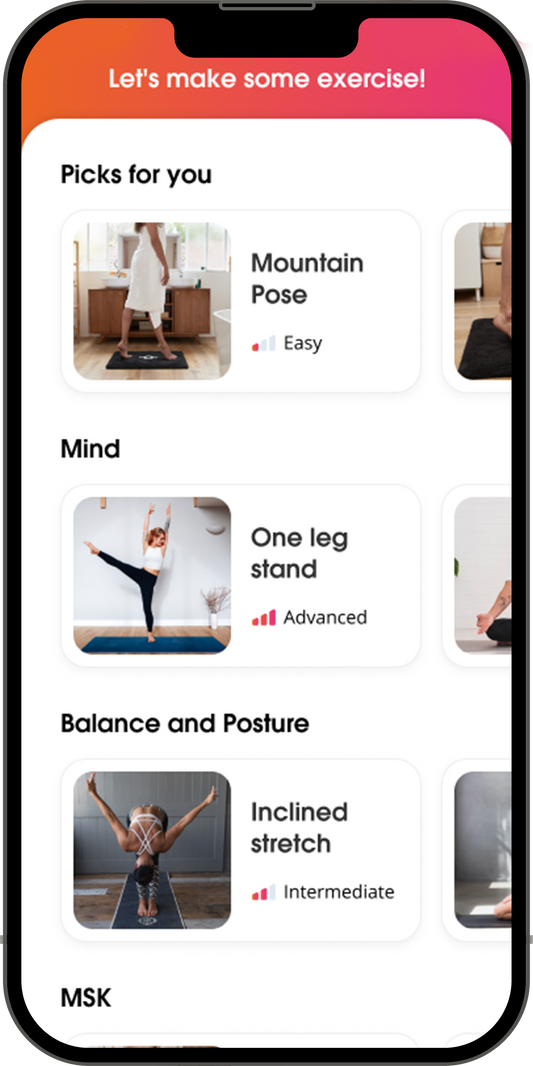 Coaching

Experience

Practice a short daily exercise for a long term well-being based on your profile and objective.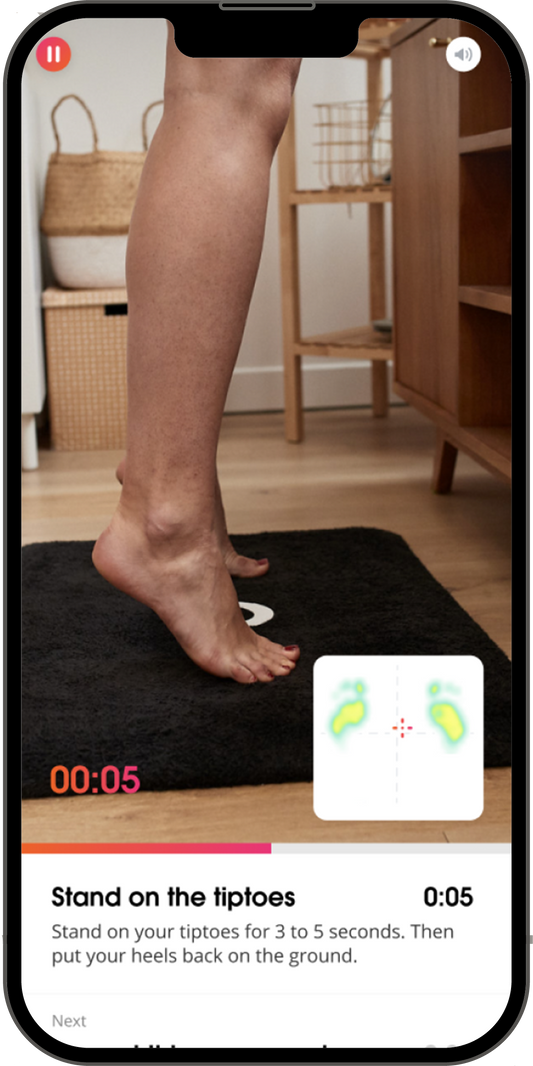 Tailor-Made

Recommendations

Strengthen your muscles, improve your mobility at home and receive live feedback to improve the exercise suggested for you.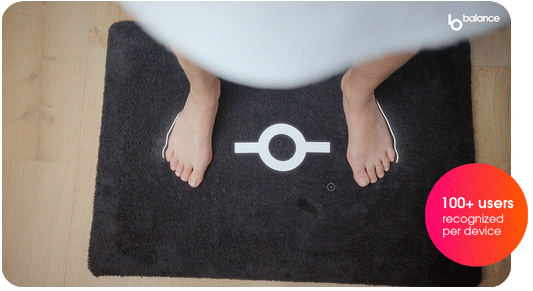 Keep your Data
Private
The footprint recognition technology fueled by artificial intelligence identifies each user for an ultimate personalized experience and secure the privacy.

Pressure Mapping

Technology
Thanks to our advanced pressure-mapping technology, we capture a high-definition image of your footprint each time you step on the mat.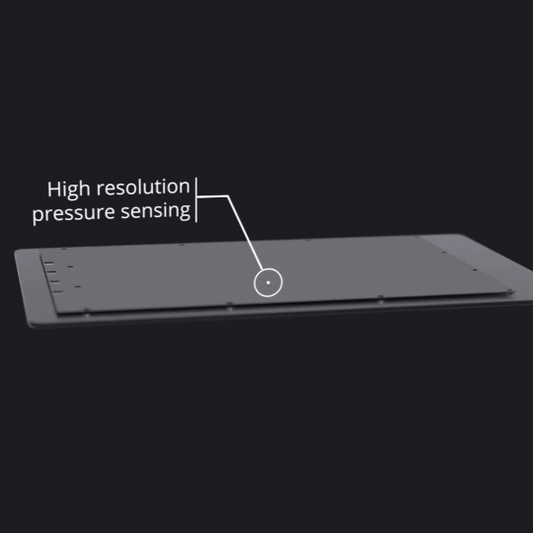 Footprint

Recognition

The principle of the pressure mapping technology, at the heart of BBalance, is to link the resistance measured by about 4000 sensors with a foot pressure and thus to determine the pressure map of the feet.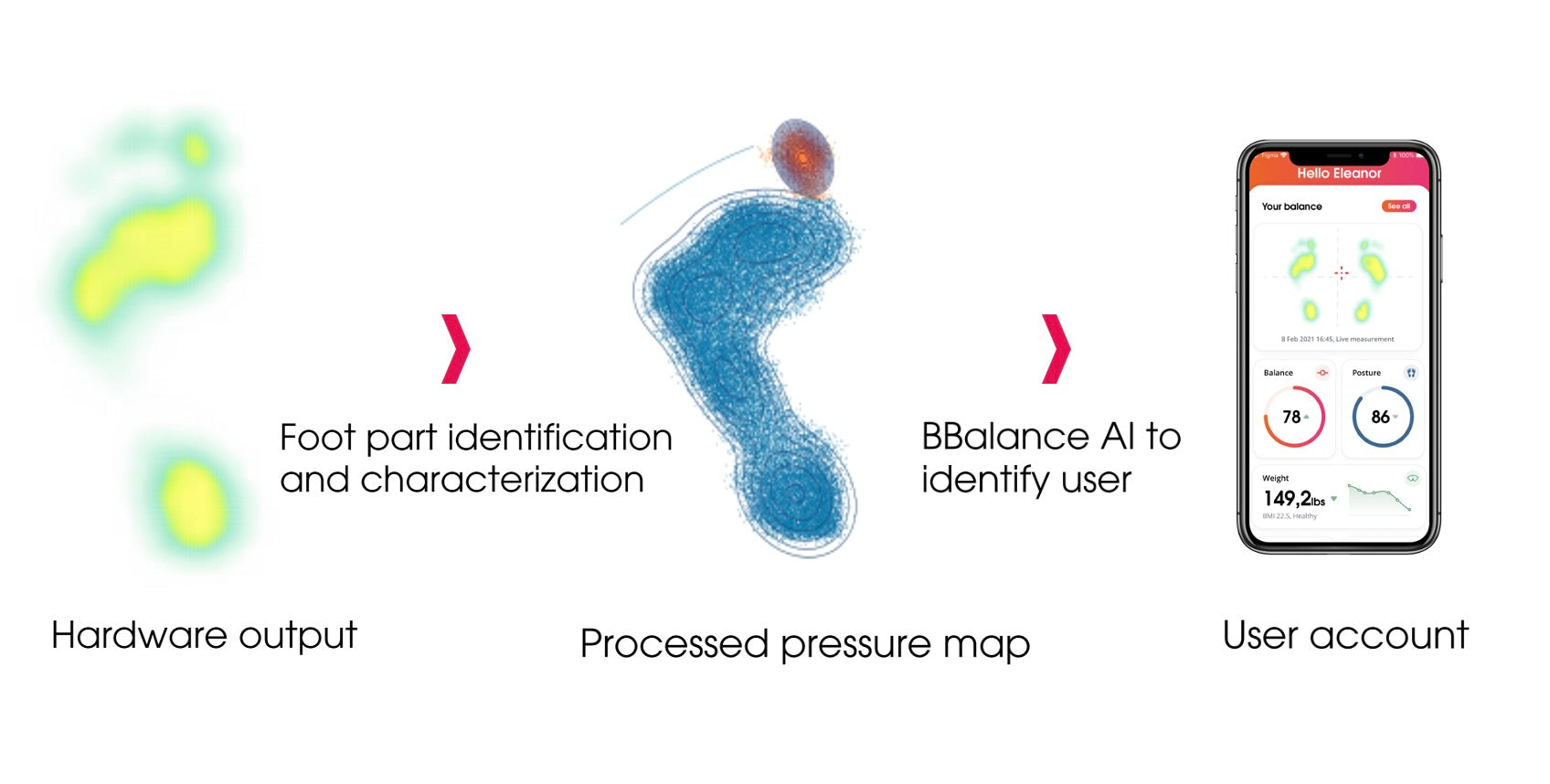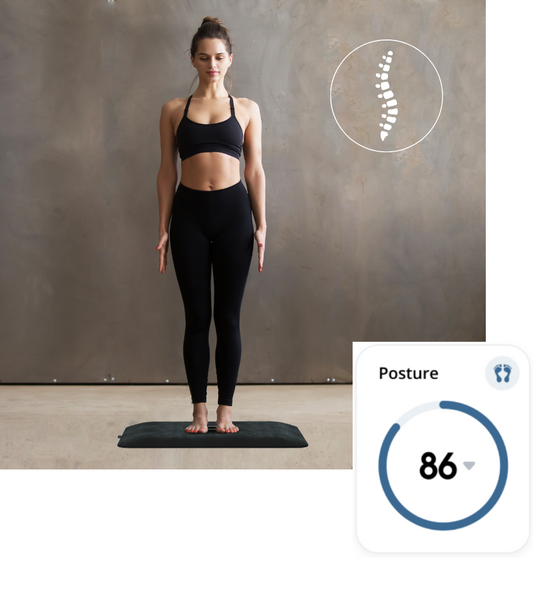 Dual-Axis

Posture Analysis

The technology behind the posture score.

Mass repartition analysis compares your body's center of pressure to a center of reference, and then outputs your score on a scale of 1 to 100.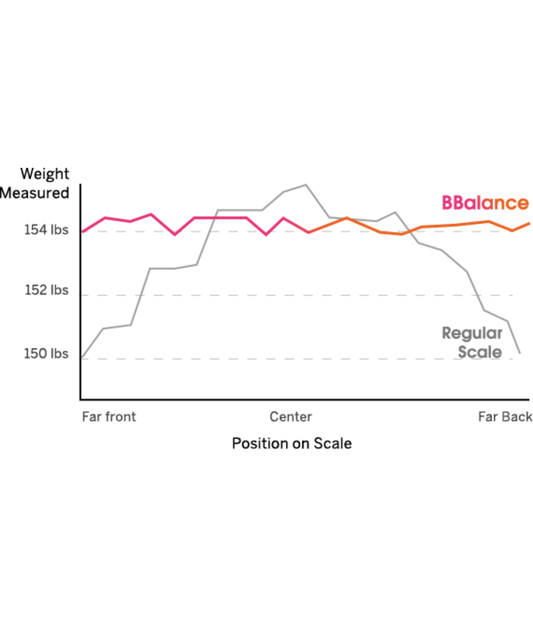 Get your
Balanced Weight
When you weigh yourself on regular scales, the result is very sensitive to your balance. No more second guessing your readings on BBalance.