Thanks for signing up!
We're thrilled to have you as part of the exclusive BBalance community. We'd love to hear what it is about BBalance that interests you. Would you be able to take just 2 minutes to answer some quick questions? Your feedback will help us tailor our content to the community's interests.
Take me to the survey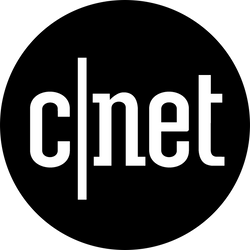 "Weight tracking is terrifying. This bathroom mat wants to fix that."

"This is an intuitive, natural way to take care of your health at home."
"Making the bathroom scales less scary and more convenient."

"A prototype bath mat with an integrated invisible scale."

"A chance right out of the shower to have an immediate summary of the state of the body."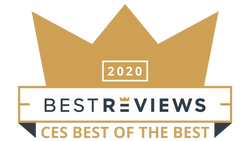 2020 CES BEST REVIEWS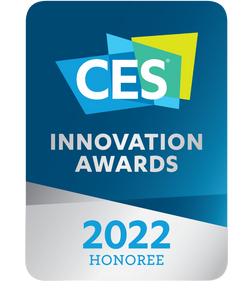 2022 CES INNOVATION AWARDS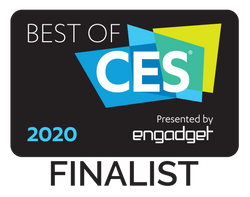 2020 CES BEST OF
Step Up Your Health Monitoring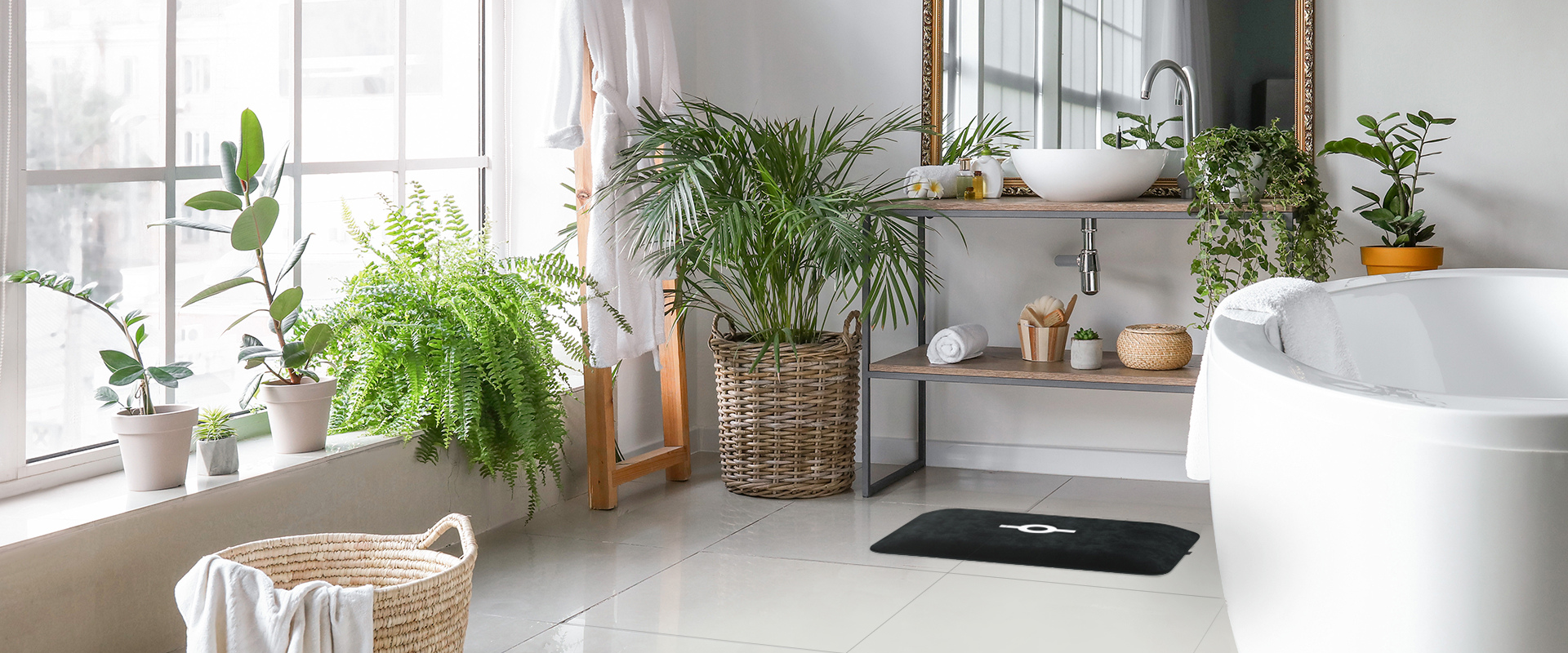 Integrate into Your

Daily Life
Place BBalance in your bathroom like you would any other bathmat, in front of your mirror or just out of the shower.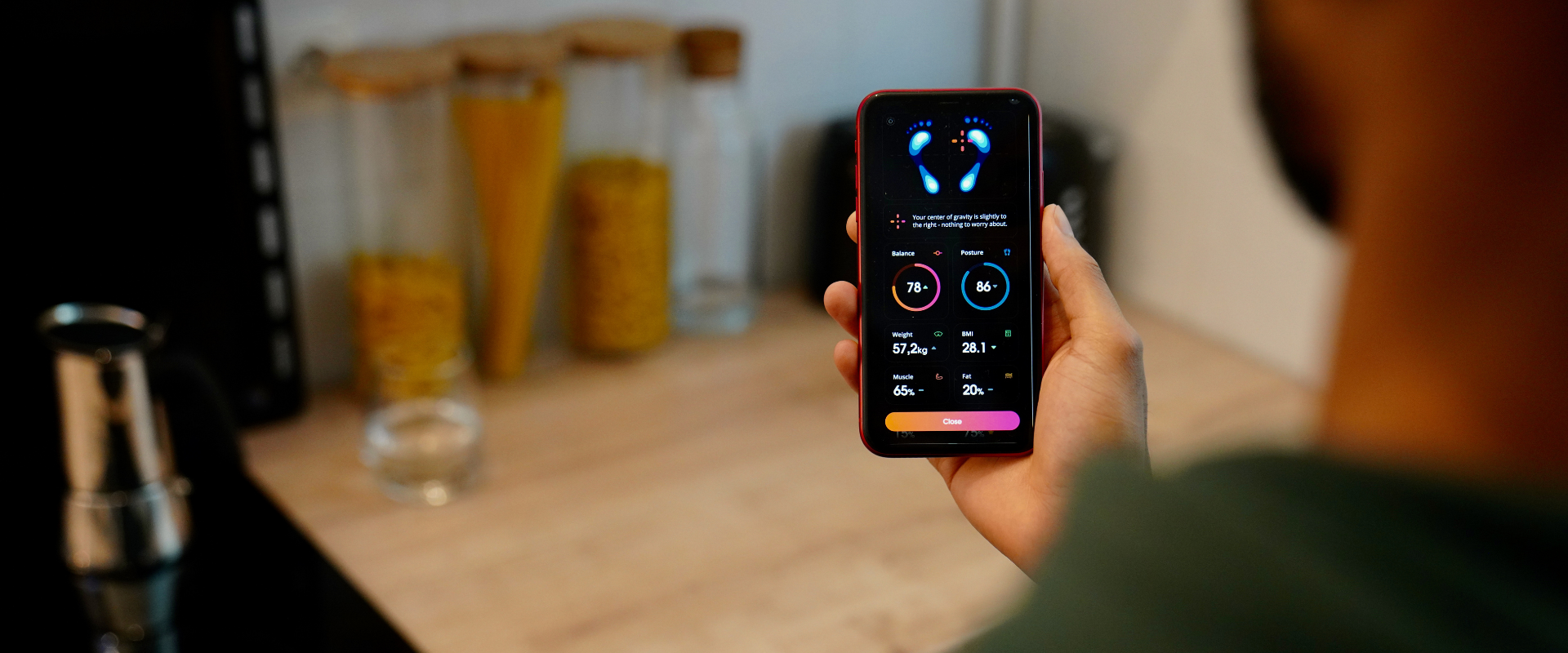 Get a

Personalized Experience
The BBalance App is your digital fitness data log, personal trainer, and live measurement utility in one.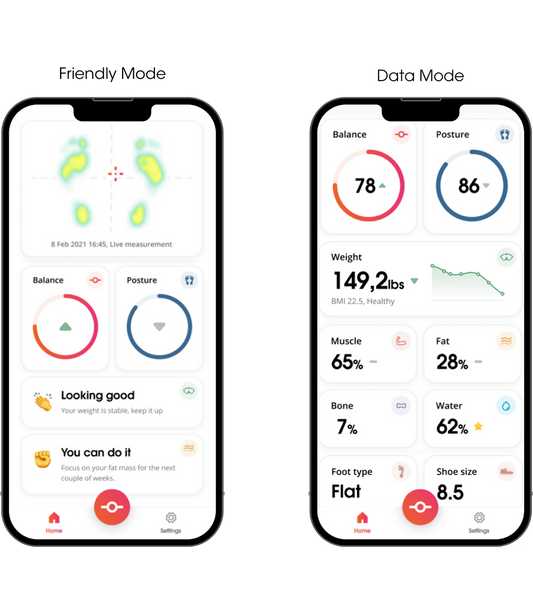 BBalance app
Choose your mode. And change anytime when you change your mood.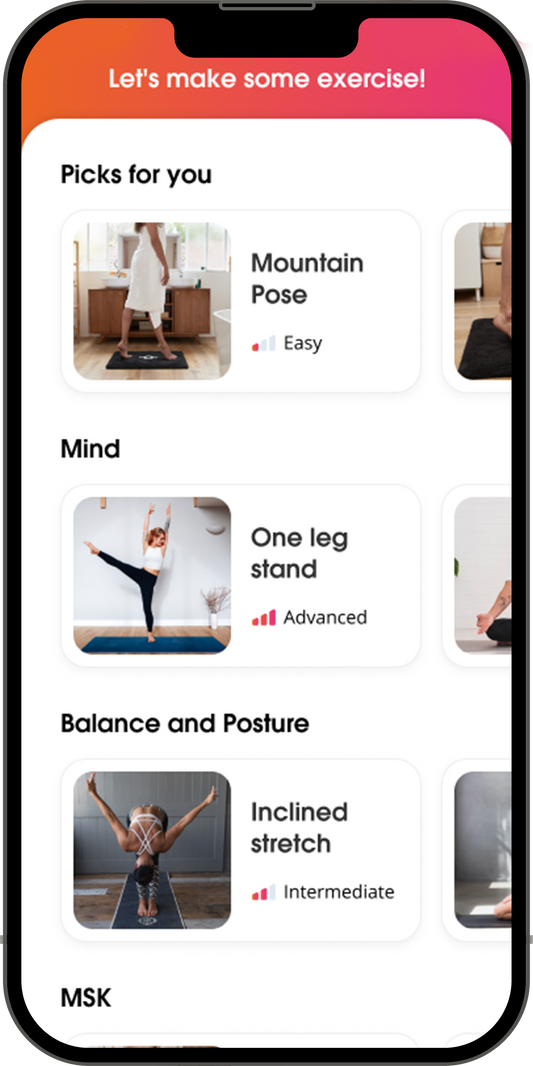 Coaching experience
Practice a short daily exercise for a long term well-being based on your profile and objective.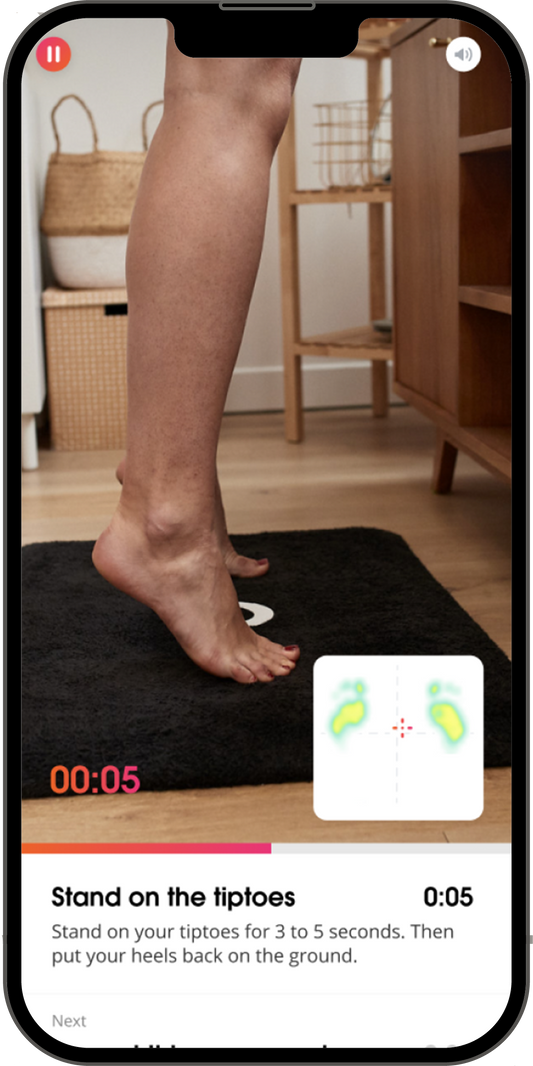 Tailor-made recommendations
Strengthen your muscles, improve your mobility at home and receive live feedback to improve the exercise suggested for you.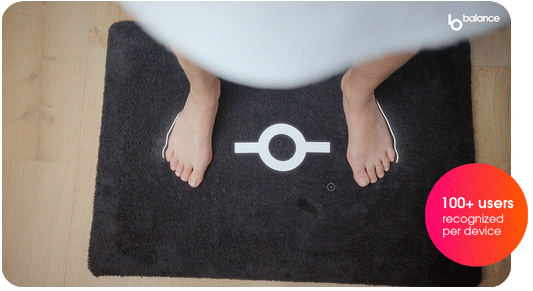 Keep your data private
The footprint recognition technology fueled by artificial intelligence identifies each user for an ultimate personalized experience and secure the privacy.